Our Customers Rate Us
Questions?
Call 01708 853 232
One of our team will be happy to assist you! Lines open Mon to Sat 10am till 5pm
Description
Video Review
Warranty
Other Details
User Reviews
Delivery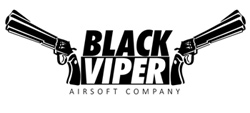 Blackviper B73 COLT M4 SPRINGER (BLUE)
Please note this gun does not come in the colour CLEAR any more it is BLUE

KEY FEATURES:

- 240 Fps (0.2's) / 340 Fps (0.12's)
- "High Cap" Sort of magazine
- Very Accurate
- Easy Pull Spring
- Compact Size (Adjustable Stock)

NOT SKIRMISHABLE - BACKYARD USE ONLY

DESCRIPTION:

This is a simple, cheap spring rifle - it does have a fire selector in the normal place, however as this
is only a springer this does not do anything!
Modeled off a classic M4 this features the fixed carry handle with a rail mounted atop this - the newer
models of M4/AR-15 feature a removable carry handle, this rifle also comes with a front RIS system
allowing for mounting of attachments in the classic "+" layout. The weapon does come with a cheap
red dot sight to assist with your shooting, which is a very nice touch!

This weapon is ideal for any younger players looking for something to start out in the world of air soft with,
the spring is very easy to pull back and the accuracy and range of this rifle are perfect for use to practice
some precision shooting in the garden - the magazine is a mixture of a high cap and a low cap - it can
store large amounts of BB's inside, but to get them to feed you must pull down on the spring and shake the
magazine so as to allow them to roll into the front section (Easy once you get the hang of it!)

The body is actually very sturdy and feels great to hold, there is no wobble in the stock or front hand guard
and the connection points between all the components seem to be of a good quality - the ONLY thing to
look out for on this weapon is that when pulling back the charging handle do NOT pull it left/right - pull
it straight back with no twisting
The bbgun also comes with a host of extras such as a scope ,flashlight & for grip that are a nice added bonus if you buy this gun.
You can get spare mags for this gun here
IN THE BOX
Flashlight
Carry strap
Scope
For grip
Gun and mag

STATISTICS:

Scale: 1:1
Magazine:
Measured velocity: 240 Fps (0.2's) 340 Fps (0.12's)
Hop-Up: Fixed
Fire mode: Springer
Body material: Plastic
Barrel type: Metal
Sku :
bv-b73-cl
Delivery Prices start from just £2.50 with free delivery on orders over £50 To the uk mainland *.
Tip - The easiest way to check the shipping cost for what you want to buy is put all of the stuff you want in to your basket. Then in your basket under the sub total there is a link for "Estimate Shipping & Tax" click this and fill in the details and it will tell you the shipping cost and if you qualify for free shipping
Free Shipping
Free shipping on orders over £50 UK mainland
Free shipping on orders over £100 Northern Ireland and highlands and islands & I.O.M
Free shipping on orders over £200 if you want delivery to Channel Islands
Free shipping is a 5 working day service (if you order Monday you get it the next Monday)
Delivery price

(mainland uk)
Royal Mail From (depending on weight) (2 days) £2.50
Yodel (tracked) (post as much as you want) (3 days) £4.75
Express shipping (1 to 2 Days Delivery) £5.95

Delivery price (Highlands and islands)
Northern ireland £ 7.95
Highlands and islands £ 7.50
I.O.M £7.95
Channel Islands £ 14.95

Other shipping
talk about this product with your friends!
comment for a chance to win awsome airsoft prizes. You must leave also post on facebook checked for a chance to win!