Our Customers Rate Us
Questions?
Call 01708 853 232
One of our team will be happy to assist you! Lines open Mon to Sat 10am till 5pm
Description
Video Review
Warranty
Other Details
User Reviews
Delivery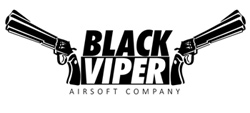 BLACK VIPER AK12 AEG (CLEAR)


KEY FEATURES:

- UP TO 290FPS
- 300 Round Magazine
- fixed front and rear iron sights
- Metal Barrel + Gas Block
- Full Working Safety
- ONE OF THE ONLY AK-12 REPLICAS OUT AT THE MOMENT!


DESCRIPTION:

Here we have something truly outstanding, an AK-12! - this weapon has been requested time and time again
since its appearance in video games such as "Battlefield", A modern day version of the iconic AK capable of
shooting on single, burst, or fully automatic. The 12 series features things that would not be found on most
standard AK models - it comes with a full top and bottom rail integrated into the body which runs right up to
the rear sight (which has FINALLY been moved back to allow for a better sight radius and a better shot!)
Also included as standard on the 12 series is an ergonomic grip (a modification a number of AK users do to
their standard 74/47) and a more practical stock which, on the real weapon - is fully adjustable and folds to the side.

The actual AK-12, formerly known as the AK-200 was actually rejected by the Russian military due to the fact
they have millions of surplus AK-74 rifles and replacing all of their weapons would be non-cost effective.
This being said, the AK-12 is now being tested by Russian special forces, and Law-enforcement agencies due to
the appeal of having a more modernised weapon that is much more accepting of RIS attachments.

For the fact this is actually using an LPEG plastic shelled gearbox, it actually performs surprisingly well shooting at
around 280/90 FPS with 0.2's with a reasonable rate of fire. The trigger pull is fairly short and generally the trigger
itself is very responsive meaning this makes a great backyard gun but it is also suited for general target shooting
and even as a display piece.
The build on this weapon is actually very nice (but this is something we have come to expect from Blackviper)
the pistol grip is textured and has a very nice rubberised feel to it, with the stock's butt-plate being made from
the same material - making it incredibly comfortable to shoulder and aim with. The entire front assembly
(outer/inner barrel, flash hider, and gas tube) are all metal giving the weapon a nice bit of weight at the
front end - this is balanced by the weighted stock meaning the weapon doesn't really feel front-heavy.

All in all, this is a great gun to have purely for the fact you would be one of the first to have an airsoft AK-12!

Remember, as this has a plastic gearbox it will NOT withstand the punishment metal gearbox weapon do,
DO NOT try to use a battery more powerful than the one provided, and do not fire full auto constantly for extended periods of time!
Also, please remember not to use cheap pellets with this - use only polished seamless pellets, as "BAD" pellets void your warranty.
If looked after properly then this would make a good backyard weapon for any AK Lover like myself! (Little Dom)
We sell a great cheap laser sig


Sku :

bv-ak12-clear
Product Videos

BLACKVIPER AK12 AEG BB GUN AIRSOFT UNBOXING & REVIEW
BLACKVIPER AK1...

To Buy this gun and get more info on the blackviper AK12 by cl...
Product Videos
Other Details
ExpertAdvice:
Need Buying Advice?
Here is a collection of articles to help give you an informed decision to help you buy the best electric rifle that suits your needs. this advice is not specific for this gun but electric rifles in genral.
Product Reviews
Write Review
Is It Lovely Big and Power??

Posted by Lord Colliwaffer on 9th Sep 2017

So i bought the rifle expecting it to be ugly and weak but it really is lovely big and power... so amaze much happy

thank you 11/10 will buy again


Lovely big and power

Posted by John on 17th May 2016

Love this rifle looks great has a nice feel and pretty accurate out of the box cant wait to try it out on the airsoft site shortly

Two Tone?

Posted by Airsoft Begginer on 18th Nov 2015

Im not sure were to ask this so im going to ask it here if bbguns4less have a two tone option on this gun as I do not like clear guns.

excellent

Posted by Andrew on 22nd Oct 2015

This weapon is very powerful, very accurate and has a good rate of fire. I highly recommend buying one.

Issue with the battery pack

Posted by Will on 19th Sep 2015

It came very quickly and in good condition, very simple to set up the only issue i have is that the battery that comes with it does fit into the stock of the rifle. it may just be me putting it in wrong but we shall see.

Worth the money

Posted by Swagman on 23rd Aug 2015

Very good gun, worth the money, and like most blackviper stuff performs to a very high standard
Delivery Prices start from just £2.50 with free delivery on orders over £50 To the uk mainland *.
Tip - The easiest way to check the shipping cost for what you want to buy is put all of the stuff you want in to your basket. Then in your basket under the sub total there is a link for "Estimate Shipping & Tax" click this and fill in the details and it will tell you the shipping cost and if you qualify for free shipping
Free Shipping
Free shipping on orders over £50 UK mainland
Free shipping on orders over £100 Northern Ireland and highlands and islands & I.O.M
Free shipping on orders over £200 if you want delivery to Channel Islands
Free shipping is a 5 working day service (if you order Monday you get it the next Monday)
Delivery price

(mainland uk)
Royal Mail From (depending on weight) (2 days) £2.50
Yodel (tracked) (post as much as you want) (3 days) £4.75
Express shipping (1 to 2 Days Delivery) £5.95

Delivery price (Highlands and islands)
Northern ireland £ 7.95
Highlands and islands £ 7.50
I.O.M £7.95
Channel Islands £ 14.95

Other shipping
talk about this product with your friends!
comment for a chance to win awsome airsoft prizes. You must leave also post on facebook checked for a chance to win!