The WE Hi-Powermade with a precision machined barrel assembly,
Adjustable Elevation Sight, and beautiful Full Metal Slide and Lower Receiver.
with a great blowback system and solid trigger response.
Whether you are an avid Airsoft player, a collector, or just want a great looking gun
The WE-Tech Hi-Power is one of the best pistols to come to the Airsoft market to date.

Features:
Diamond Pattern Grip
Textured magazine release
Adjustable Elevation Rear Sight
Full Metal frame and slide with forward cocking serration
Realistic Blowback Action
mag cap 20+1
310 fps
LENGTH - 205MM X 130MM
WEIGHT - 810 G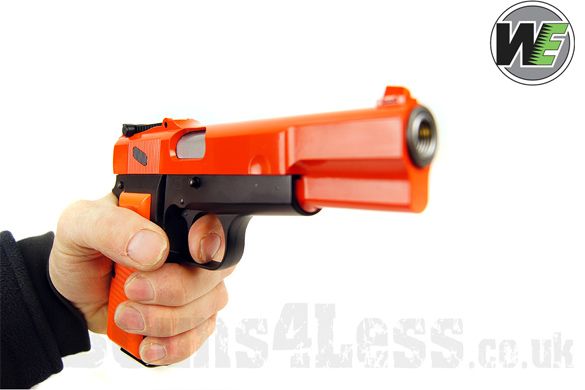 Send us your video bbgun review's and we will put them up on the site. click here to find out how..