BB GUNS 4 KIDS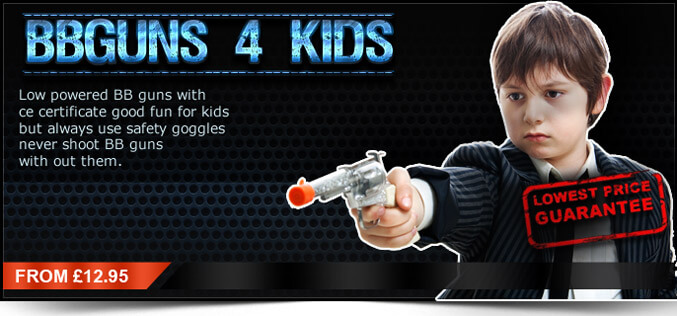 Toy guns and low power bb guns
All low in power, approximately 0.08 Joules.
Fun for all the family with this CE certified range of low power, high fun factor Toy BB guns. Each firing 6mm plastic BB, providing hours of target shooting enjoyment. Simple and easy to use for all ages being lightweight and single action cocking.
We are getting more new kids toy guns all the time so check back soon.